Hiya everyone!!! I trust everyone had a happy Christmas and New Years or whatever you all celebrate. Christmas was wonderful for us as usual. I tried not to eat everything under the sun.  The following day, my husband's family came in from Houston to visit for a week. We are enjoying our time with them.  The only down side was my mom took ill the day after Christmas and was in the hospital for 3 days. I have NEVER seen my mom in the hospital before so that was a very difficult thing for me, but I am happy to report she is home stocked with a lot of antibiotics and is feeling much better! With the holidays, family and illness, my blog has been very quiet lately… But I'm getting back into the swing of things!!! Which brings me to today's post!
A new Simon Says Stamp Challenge!!!! It's a NEW year, so what better challenge than something NEW. Now that could be a new crafty supply/stamp, or a card/project about something new. A new house, new baby, etc…… I am anything if predictable  so I chose to use a new stamp set I purchased in December but never inked up until now. YES, it is Christmas theme. YES, Christmas is over but I've got it all ready for next year! 🙂
This adorable set from Simon Says Stamp is so fun! Lots of cute images made it hard for me to choose which image to put on the tag. I colored the little cutie reindeer with copics and mounted him onto an embossed tag using the Cuttlebug and Snowflakes embossing folder! Added some liquid pearls for the nose and some googly eyes for the eyes and voila, a cute tag Lucas is sure to love next year….
The wonderfully amazing and sweet Heidi is offering up a $50 gift certificate to the Simon Says Stamp online store!!!!!! HELLO!!!!!! That's awesome!!! I've got a wish list a MILE long (always)…..
Be sure to head on over the 
Simon Says Stamp challenge blog
 and take a look at the rest of the design team inspiration. Be prepared to have your socks blown off because they are all amazing! I am so lucky to be a part of this team! Dream come true.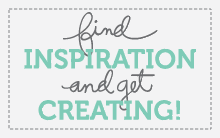 Thanks so much for stopping by!!!! 
supplies: